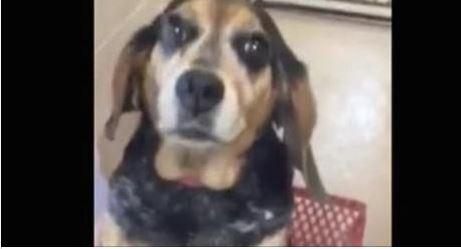 Woman Tells Shelter To Kill Her Dog Because She Was 'Sick' Of Her
A Beagle named Mitsie is about to steal your heart — her story, however, is anything but heartwarming

Mitsie's only goal was to have a loving and forever home — that's all. So, when Mitsie's owner of 11 years tells a shelter to kill her? Mitsie's life turned in an entirely new direction.
Dogs form bonds with their owners that are much like human children. We are their parents, their comfort, and their companions. We, as owners, have the ability to make our dogs, and other pets, feel like they are loved and safe — or unwanted and worthless.
Dogs are no different than humans when it comes to sensing emotion. In fact, some would argue that dogs are capable of feeling emotions that many humans are not. I would have to agree with that, I've seen it in my own dog.
Mitsie had lived with her owner for 11 long years. It's the only life she knew. Sadly, for Mitsie, her owner was a person that never deserved her, or any other dog, in the first place. What this woman decided to do one day is absolutely unthinkable to most.
One day, the woman woke up and decided to take Mitsie to an animal shelter in Atlanta. The shelter staff was absolutely shocked at what the woman requested when she walked in. It was so inhumane that it was hard to believe.
When Mitsie and her owner entered the shelter doors that day, the staff was never expecting what this woman would request. In all of their years of seeing dogs abandoned by families who couldn't keep them — this request was completely shocking.
Mitsie's owner asked the shelter staff if they could put Mitsie down. Not because she was sick, not because she was in pain — but simply, because the woman was "sick of her." She just did not want her anymore.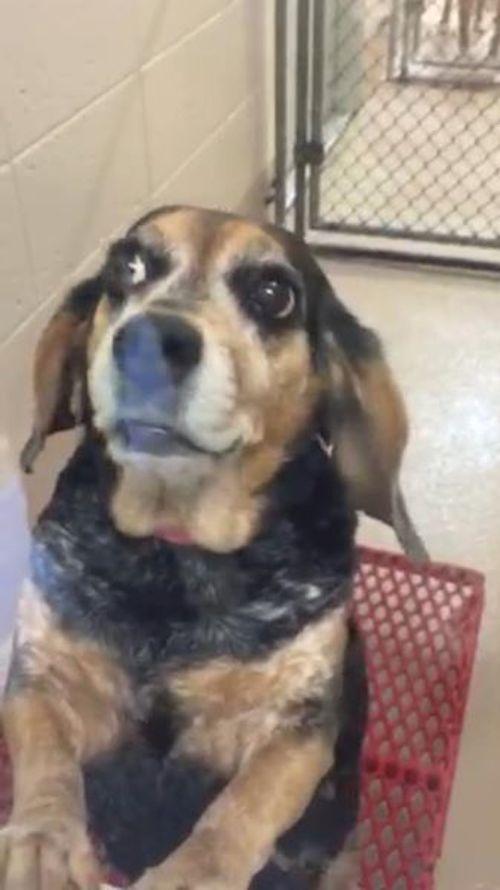 Looking down at Mitsie's sweet face, the shelter staff had to have been heartbroken to hear these words coming from this woman's mouth. If there was any sort of silver lining to this situation is that the shelter could take the sweet dog away from this horrible woman.
Of course, this shelter was never going to put Mitsie down. She was a sweet, loving dog who deserved so much more than a life with this vile woman. They were happy to have Mitsie in a safe place and even more excited to find her a forever, loving home that would actually care about her.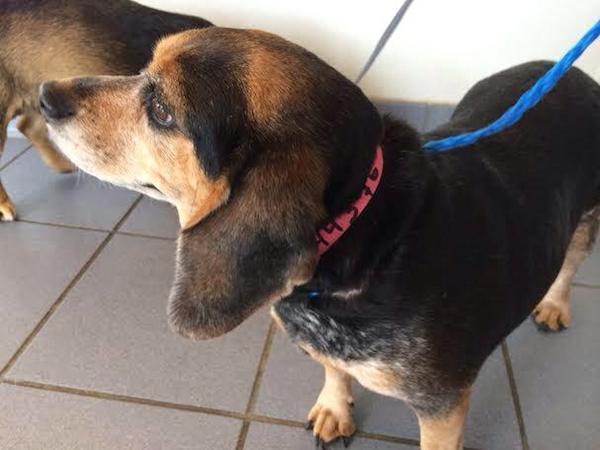 Instead of the staff putting Mitsie down, they decided to share the story of Mitsie and the evil woman on Facebook. They wanted to let the world know what Mitsie endured and knew that people would fall in love with her.
Once Mitsie's story below was shared on Facebook, the post was shared hundreds of times and had people across the country wanting to give Mitsie her forever home — out of the shelter and out of that awful woman's hands.
It certainly hasn't seemed to matter to anyone that Mitsie is a senior dog. She still has so much love to give and life to live. It was also clear that not one person who saw the Facebook post agreed with this woman's horrible decision to do what she did.
Please do us a favor and SHARE this video below — please spread awareness that senior dogs need love and safety too. Consider adopting a senior dog!
We have received word from Angels Among Us Rescue that Mitsie recently recovered from heartworms and has finally found her new home! I'm sure her new owners heard her story and will treat her like the princess that she really is.
Don't forget to SHARE on Facebook and let us know how this story made YOU feel in the comments below!