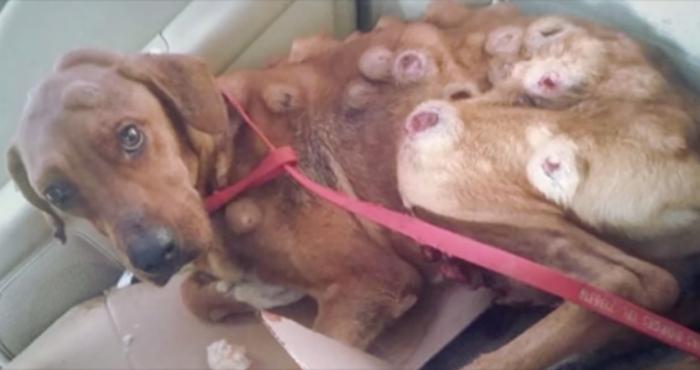 Woman Heartbroken By Homeless Dog's Condition Makes A Choice Nobody Else Would
There are truly few sights that are more upsetting than a sick and wounded dog living a neglected life on the streets. Yet, somehow, many people have a tendency to just walk right past them without giving them as much as a glance.

For that reason, many dogs never get the proper care they need to survive their terrible living situations. Sadly, that's when horrible things can happen.
One dog living on the streets of Mexico City was in worse shape than anything his rescuers had ever seen. But just when it seemed all hope was lost for him, he found a real miracle to keep him going…
Research has shown that, at any given time, there are roughly over a million stray dogs on the streets of Mexico City. While it may be commonplace to encounter these dogs, a recent passerby saw something that was particularly unsettling.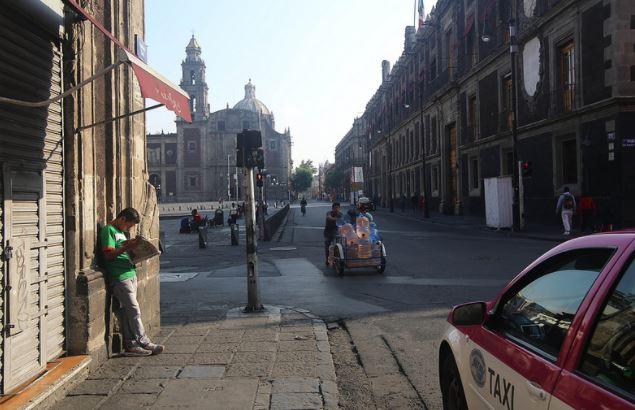 Paul Sableman / Flickr
Like many strays, this dog was starving and weak, but more disturbingly, his body was covered in cancerous tumors. It was heartbreaking to watch such a gorgeous animal suffering so immensely. His eyes were literally calling out for help.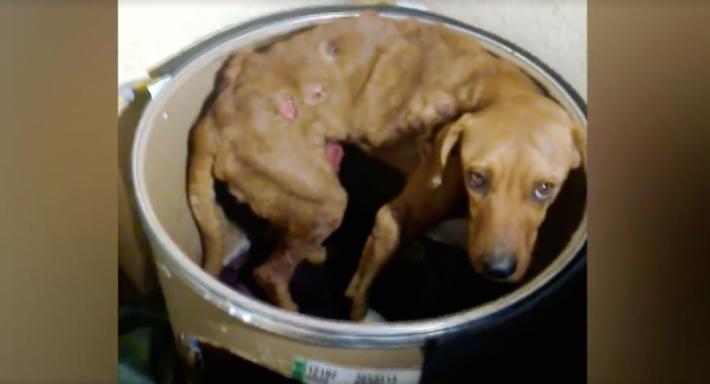 ​​​​​​​
Facebook/Sharon Dennis  
 It was clear from the moment anyone laid eyes on the poor dog that he was going to require some serious attention. It was impossible to tell whether or not the cancer had spread so much that treatment was a lost cause, but someone had to at least try to get him help.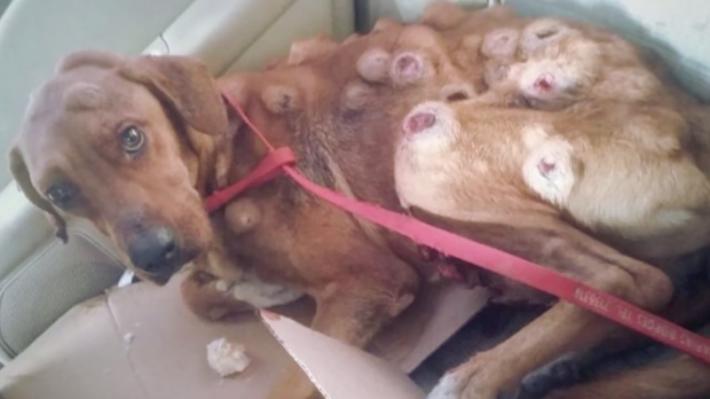 ​​​​​​​
Facebook/Sharon Dennis
Not wanting to risk the possibility of something bad happening to the poor dog, the woman who found him, Dalia—who also happened to be an animal rights activist—rushed the ailing pup to a local animal shelter.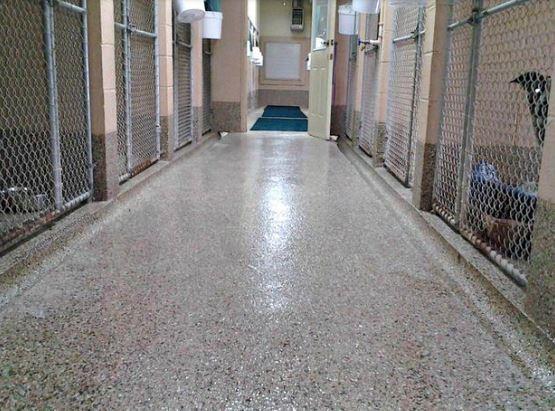 ​​​​​​​
Decorative Concrete Kingdom / Flickr
Once Dalia arrived at the shelter, she decided to name the dog Boby. He was in a terrible amount of pain, and she wanted him to feel as loved as possible. Unfortunately, considering the state he was in, his chances of survival seemed pretty bleak…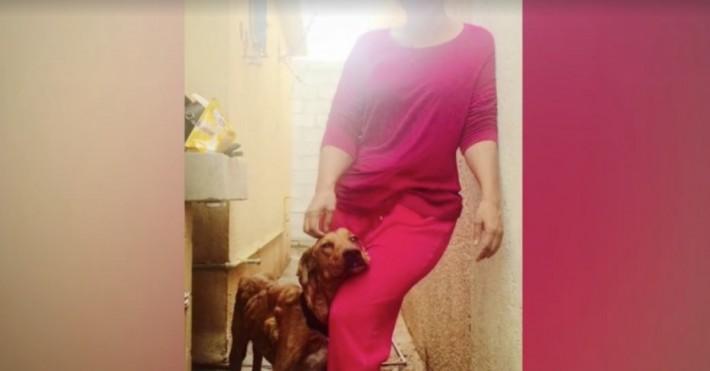 ​​​​​​​
Sharon Dennis
Veterinarians estimated that Boby was roughly two years old, and after a checkup, they immediately prescribed chemotherapy for his tumors. Because it was such an aggressive treatment, Dalia did everything that she could to keep Boby's spirits up, and she started to share his story on the internet.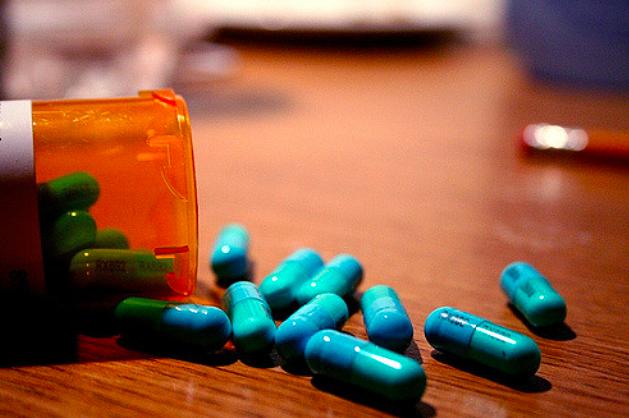 ​​​​​​​
Flickr
Within the first two months at the shelter, Boby went through eight sessions of chemotherapy, which was especially difficult because he had been starving for so long. There was no guarantee that Boby would even survive the ordeal he was experiencing.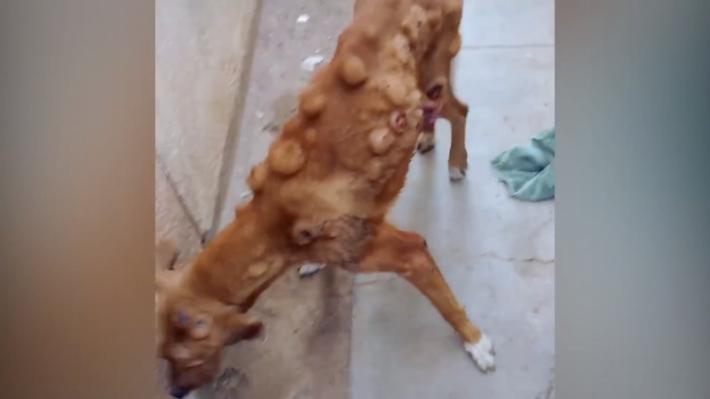 ​​​​​​​
Facebook/Sharon Dennis
To everyone's own amazement, it wasn't long before Boby began to make a speedy recovery! He even started to grow a shiny new coat of fur to cover up his scars. It was clear that the veterinarians made the right decision!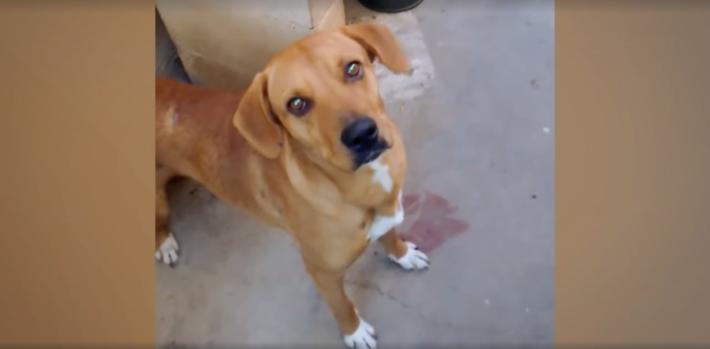 ​​​​​​​
Sharon Dennis
Boby quickly proved to be an energetic, fun-loving dog. He even became somewhat of a local celebrity, with Dalia's neighbors literally waiting in lines to see him. This newfound fame helped Dalia in her search for a new family for Boby.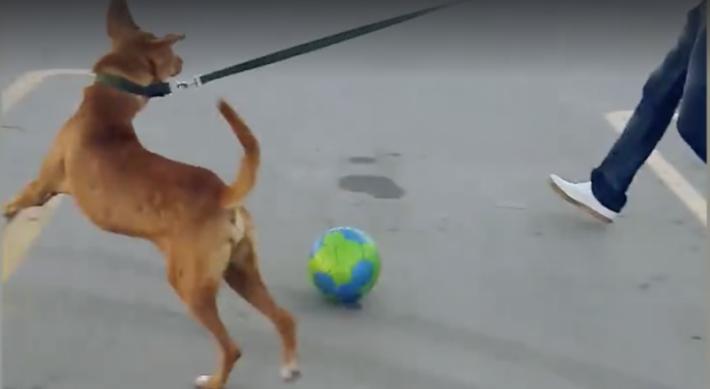 ​​​​​​​
Facebook/Sharon Dennis  
In almost no time at all, Dalia found Boby a loving foster family. It was a bittersweet experience for her to see him leave, but at least she knew that he found a home with a family that would be nourishing, affectionate, and supportive!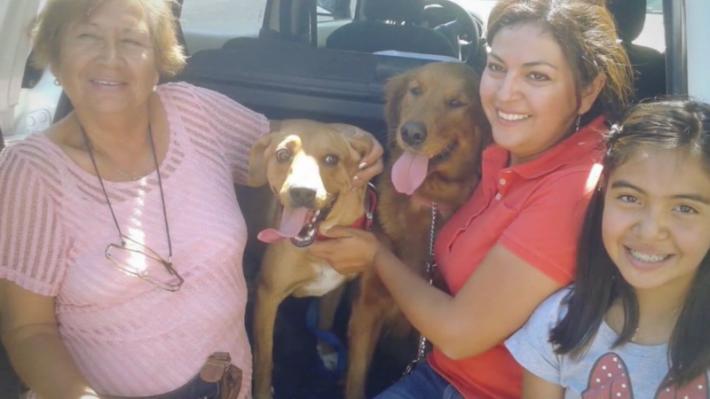 ​​​​​​​
Facebook/Sharon Dennis
Though the beginning of Boby's life was about as rough as one can imagine, it's a relief to know that he is in good hands for the rest of his life! Go, Boby!
Share his amazing story with your friends who love animals!