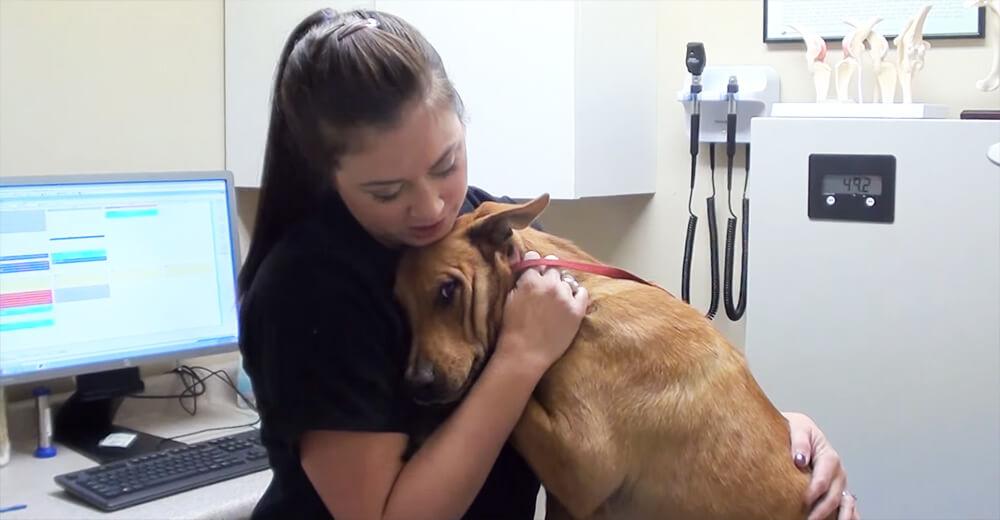 Robin Was About To Be Euthanized When They Got Him. Now He Gives The BEST Hugs!
Dogs who are taken in by shelters get a chance to have a better life, but not many of these pooches get that chance.

Because of overcrowding, many of these dogs have to be euthanized in order to make room for new animals.
Robin is a dog who was about to be put down because of a leg injury they believed they had when he was pulled out by the Vet Ranch in order to see what the problem was. It was obvious that the poor dog had a lot of love to give. An examination and X-Ray revealed that there was nothing wrong with his leg, and the purple lesions around his eyes and stomach managed to go away on their own.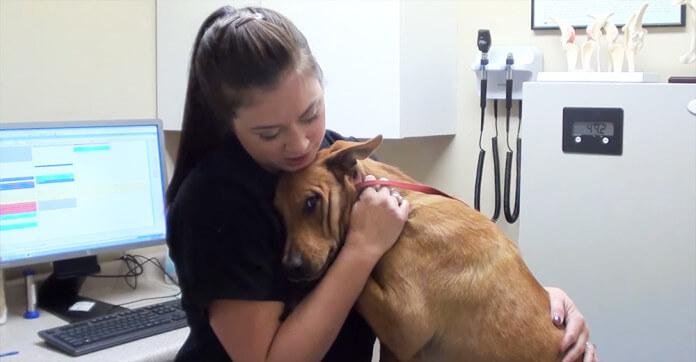 Take a look at this video
Hopefully, this chance provides Robin with better opportunities to find his own forever home with a loving family. Share away, people.