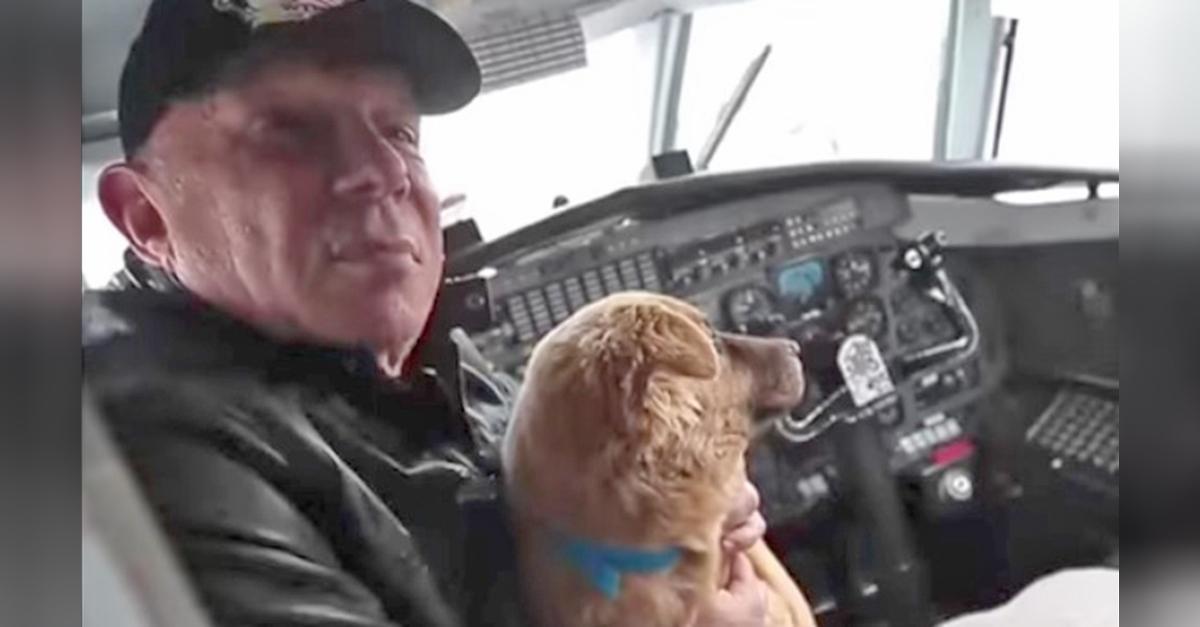 Pilot Won't Stand For Pup Being Euthanized, So He Flies Him In His Plane To Be Adopted Elsewhere
Every day thousands of dogs and cats are euthanized in shelters across the country. If these statistics aren't heartbreaking enough, the reality is that some cities have too many animals while others have empty cages and families looking for pets to adopt.

Where a dog or cat is born plays a huge role in whether or not they will find a home and survive.
But some animal-loving pilots are turning heartbreak into happy endings by volunteering to transport dogs and cats from cities with high euthanasia rates to cities where people are waiting to adopt them. This seems like the perfect solution, but it takes money and resources, which many shelters and rescues do not have.
Watch as the compassionate pilot in this video flies some deserving dogs and cats whose time has run out to a city where families are literally lined up to adopt them!
Get the tissues ready – you will need them. These lucky dogs and cats are about to get the forever homes they deserve. It really doesn't get any better than this! Cheers to second chances and happy endings!
If you are inspired by this story, please contact your local shelter or rescue and find out how you can help animals in your community.