DOUBLE YOUR IMPACT: With us leaving next week to save 200+ dogs on a SK dog meat farm, TV personality @SimonCowell has agreed to match ALL donations up to £25,000! Give TODAY to have your donation matched to support this rescue & protect animals worldwide: http://hsi.org/tw092818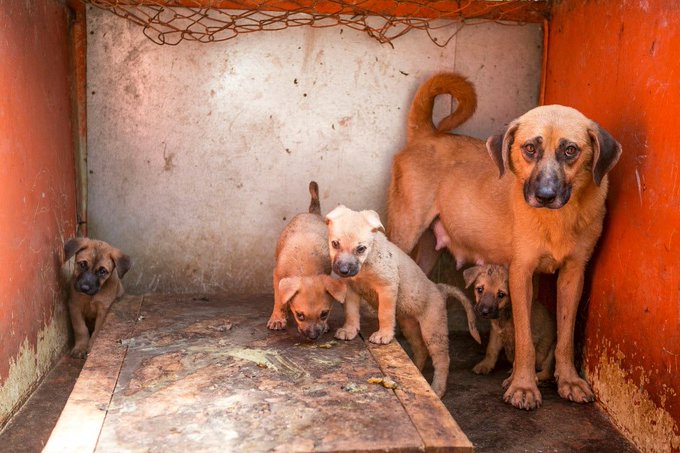 Though the popularity of dog meat consumption is on the decline in South Korea, the organization still says that "thousands of dog factory farms still exist," with 2.5 million dogs a year bred for human consumption across the countries 17,000 dog meat farms. In HSI's history, they've closed a total of 12 dog meat farms and saved nearly 1,400 dogs.
Closing these farms doesn't just involve saving the animals. The charity — one of 83 animal charities working to fight this problem — also helps dog meat farmers wanting to leave the industry transition to more humane businesses, like chili or mushroom farming.