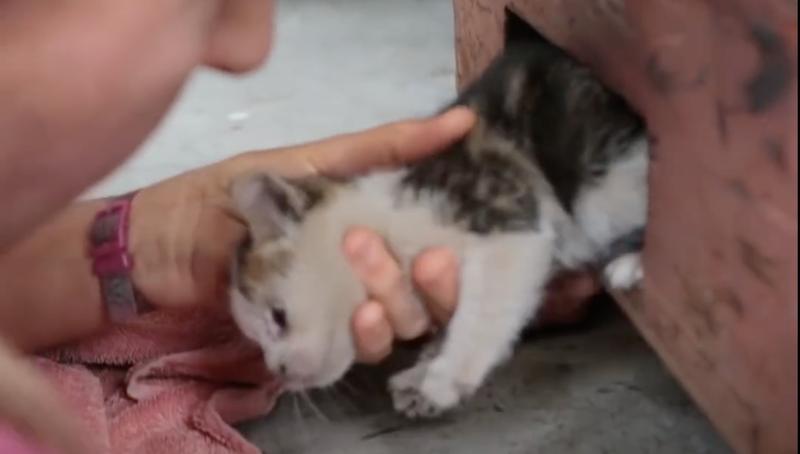 HEARTBROKEN KITTENS BEGGING FOR HELP, BUT 'MIRACLE' HAPPENS WHEN RESCUERS FIND MOM AND REUNITE HER
A litter of homeless tiny kittens were huddled in a factory, meowing for help. When rescuers found the helpless babies, they were all alone, no mother to be found. So the people brought the kittens to the shelter.

But then, something amazing happened! People at the factory spotted the mother cat, probably looking for her babies. They brought the mommy into the shelter, and when you see the family all reunited?
This is just beautiful — you've just got to see this one yourself! Watch below:

SOOO glad this family is all together now—SHARE this amazing rescue with your friends online!