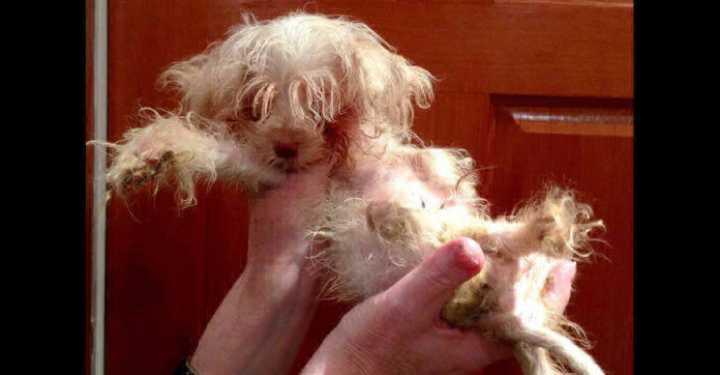 He was blind, paralyzed, and found in the dirt. Now, he's inspiring lives all over the country!
Inspiration can come in small packages! A dog white Bichon poodle mix named Noah was found in the breeders backyard in California.

Noah was only five months old, and he was forced to compete for food with his two siblings.
Noah was at a huge disadvantage because he was born with no eyes and had deformed back legs – he wasn't able to get much, if any, of the food and weighed only 2 pounds when he was found.
Lisa Marie saw a picture of Noah posted by Saving K9 Lives and just knew she had to have him! Lisa Marie was already caring for one blind dog and wanted to help another dog. Noah made his journey from California to Wisconsin to live with Lisa Marie.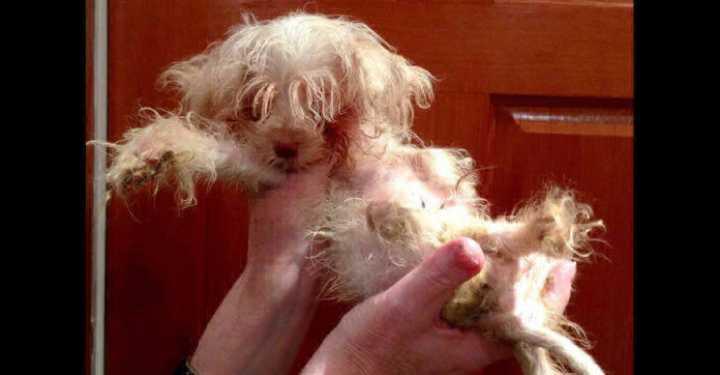 A wheelchair was donated to Noah, and he was fitted with a Muffin's Halo to make sure he didn't hit his head on things as he moved around.
Lisa Marie soon learned what a loving and gentle dog Noah is!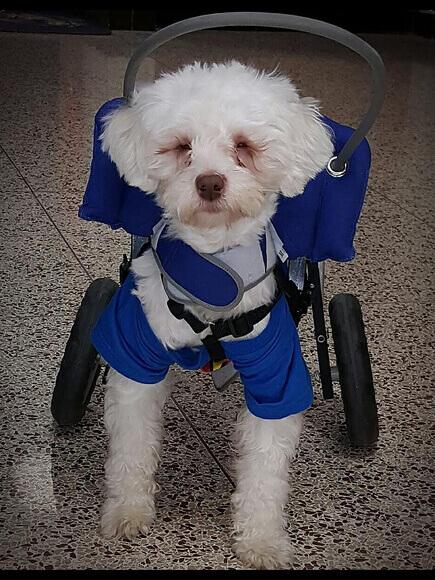 "He only wants to sit on your lap with his head in your neck, so heart-to-heart, neck-to-neck. He does not want to be held any other way," Lisa Marie Told People Magazine.
Everyone who held now 12-lb Noah found a special sense of comfort in him. Lisa Marie decided to put that to good use.
She began bringing Noah to local nursing homes and he had an immediate effect on people. "The first time we went to a nursing home I didn't know what to expect," Lisa Marie recalled.
"This little old woman, who was in the dementia unit, hadn't spoken for so long, and when Noah got into her lap she started to grunt. It was at that point that I knew that he had something."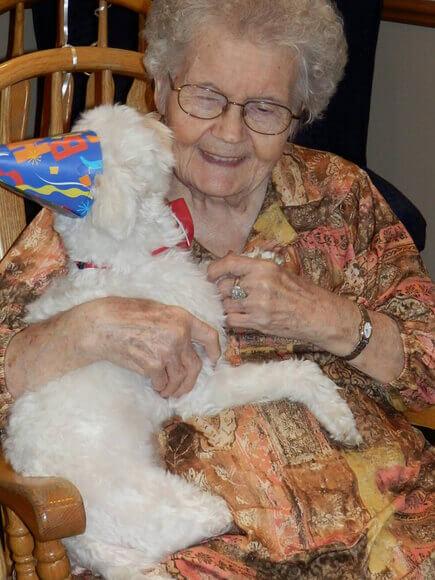 After many nursing home visits, Lisa Marie got a call from a local school that was seeking help with a bullying problem. They knew that Noah was just the dog for the job.
When they got to the school, Lisa Marie started by asking the kids what they thought Noah wasn't able to do just by looking at him.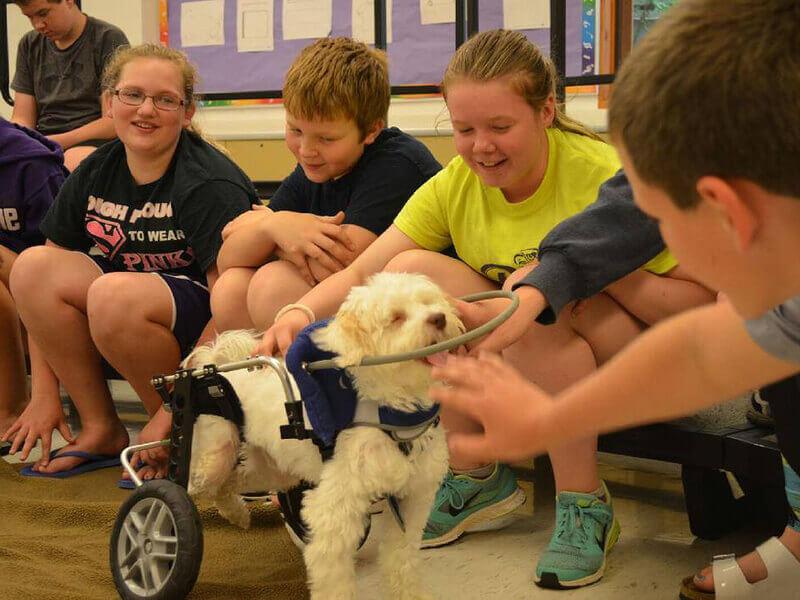 Staring at his lack of eyes, wheelchair, and halo around his head, they started calling out things like "jumping," "running," and "playing," all to which Lisa Marie responded, "Yes he can!"
This was an important lesson to teach the kids. Just because someone looks different on the outside, doesn't mean they aren't the same as everyone else.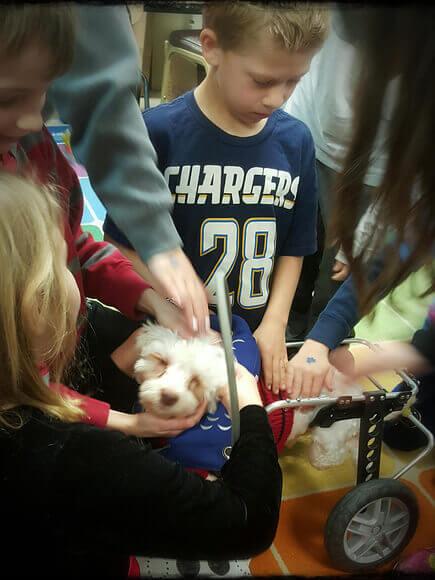 Differences shouldn't exclude people, or make them feel like they are worth any less than anyone else.
"By the time we leave, they don't see Noah as a disabled dog," Lisa Marie said. "That's how I want humans to see each other."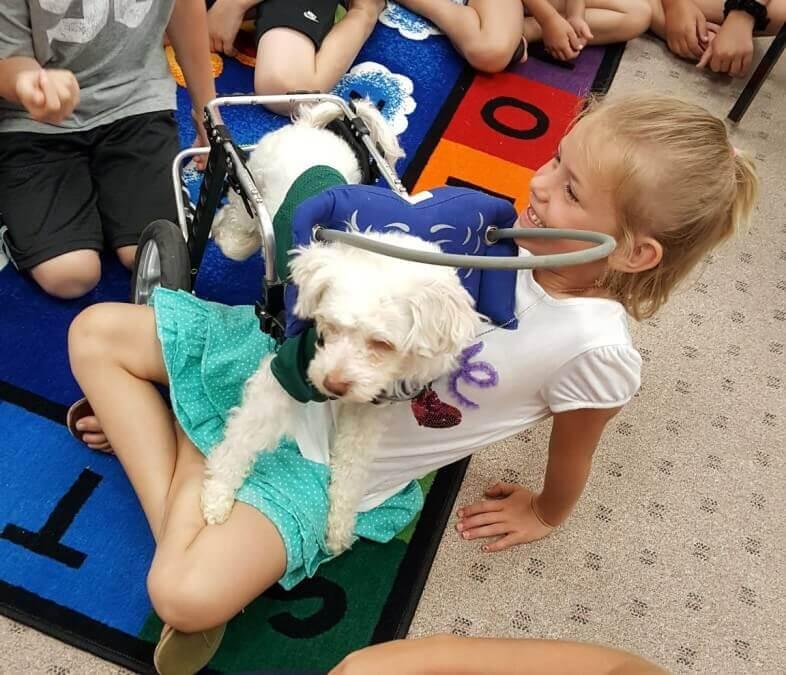 Noah has positively impacted people all over the country.
Lisa Marie told People that she has received notes from many different people, from a woman undergoing chemo who brings Noah's picture to her sessions as a reminder to stay strong, to a proud mother of a child who stuck up for a little girl being bullied after he learned about Noah's story.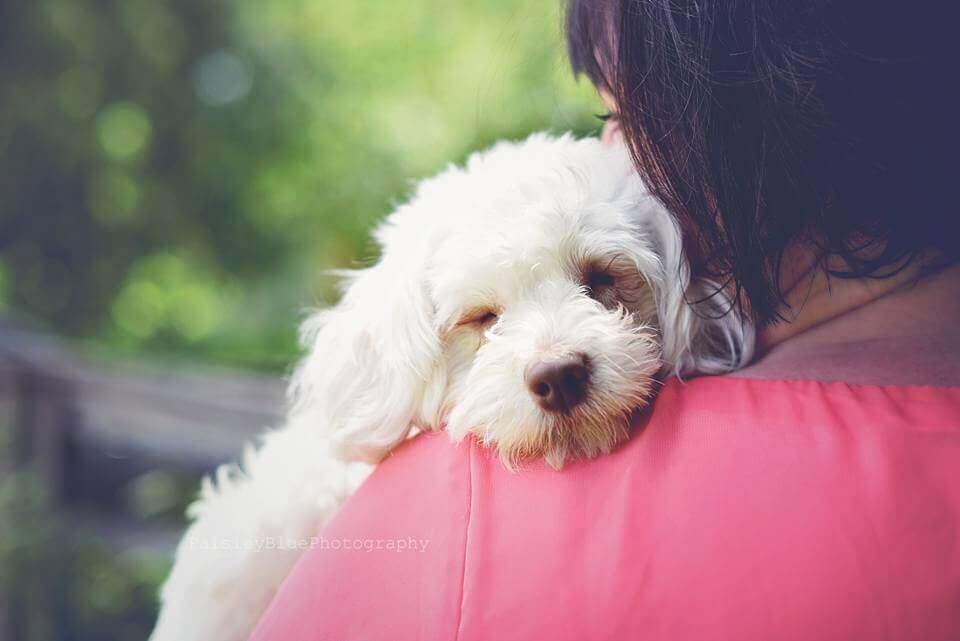 "It's these stories that you think people may not be listening or they are not taking it to heart, but then you get stories like this and it takes your breath away," Lisa Marie told People.
"Here is this dog, who shouldn't even be here and he is saving lives."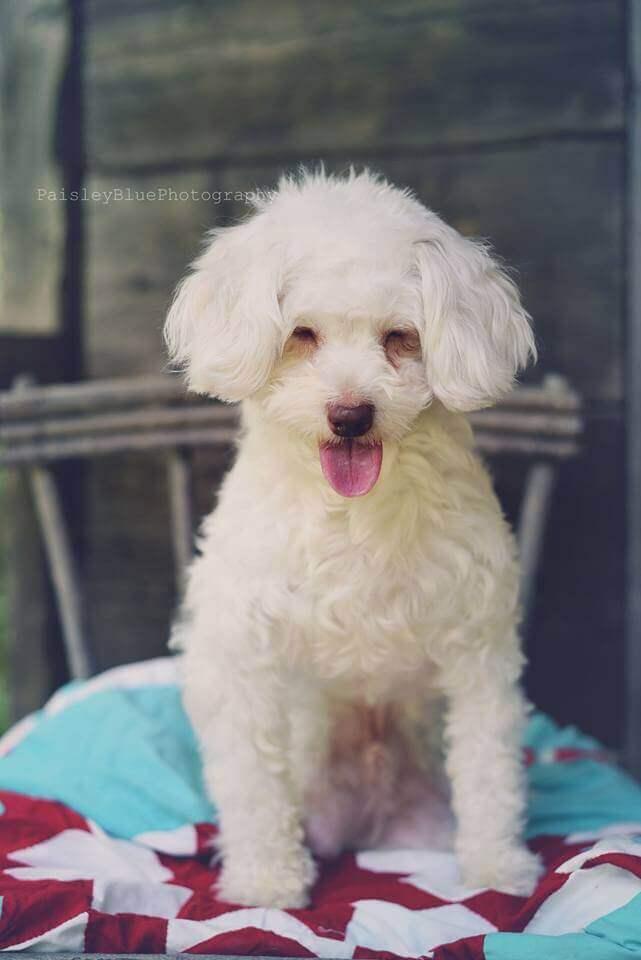 Noah is currently a semi-finalist for Emerging Hero Dog Award at the American Humane Associations Hero Dog Awards.
In a contest that began with hundreds of dogs; Noah has earned a spot in the final three for his category.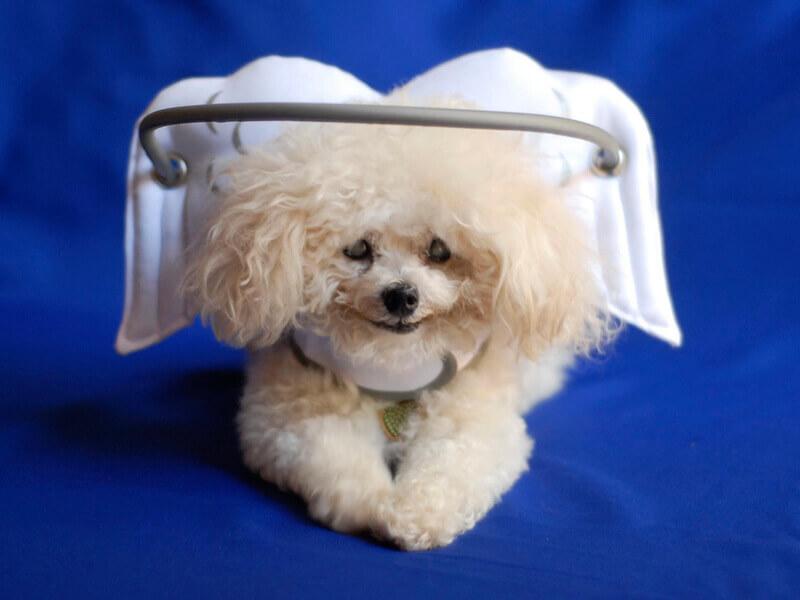 Lisa Marie entered Noah into the awards in memory of a poodle named Muffin. When Muffin went blind, her owner, Silvie Bordeaux, invented Muffin's Halo, a device for visually-impaired dogs that prevents them from bumping into walls as they walk around.
Although Muffin has passed away; Muffin's Halo continues to help blind dogs all over the world, including Noah.