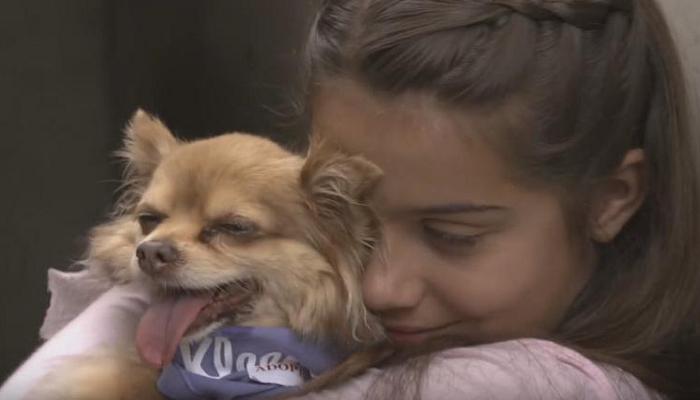 Girl Visits Her Favorite Dog At Shelter Every Day. Then One Day Walked Outside To Find This .. I'm In Tears!
Animal lovers all over the world welcome all efforts of new organizations to help abandoned animals. Dogs wait for our help at the shelter and we can offer it to them. All they want is to be loved and cared for. They dream of loving families. They do not want to stay in their cages for years with constant risk to be euthanized. Probably, your darling that would give you much love and joy is captivated now somewhere. They need us just in the same way as we need them. We save their lives and they save our souls.

Emmy's Hope is one of many organizations that help animals to find their forever homes. And, as it often happens, it all began with one small deed –Emmy Perry, a young girl with a huge heart, who visited shelter dogs every day and cared for them. She was afraid the dog she wanted to adopt would be put down. But instead something different happened.