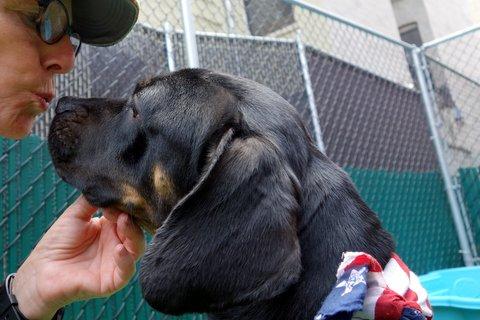 'Double' dies today: No one has come for me and I will not see tomorrow
It's the tragic world of animal shelters, and it will soon be the death of 'Double,' a young, perfectly adoptable dog whose kisses and smiles reach beyond the bars of his kennel cage at the Animal Care Centers of New York City.

And that's where we find "Double" – a 35-pound mixture of hound and heart.
A three-year-old sweetheart of a dog available to be adopted by anyone from the public, but whose life is about to be cut short because no one cares about him.
A volunteer writes:
 "when he cocks his head to the right at the sight of my leash, and one floppy ear flops over, I'm all but certain that this is love. Double is quickly leashed and we're off into the sun where I notice how slight our sweet boy is. Beneath his shiny, ebony coat I can see the trace of a few ribs, the outline of a few bones, and I run my hand from his head to his tail pausing at his bum for a good, long scratch. There is something so calm and serene about this young boy, as if he's wise beyond his years. Double sits for his treats, sniffs a buddy excitedly through the fence, and poses for photos, head tilted to one side, as if he's been doing it all his life."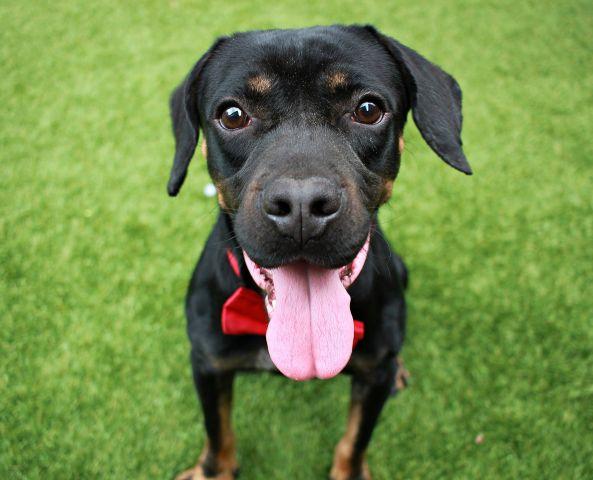 As to how this adorable pooch acts, he sits obediently for treats, poses for photos with his best smile and even tilts his head so as to capture his best side.
When off leash, he loves to romp in the grass, dips his toes in the cool puddles and chews playfully on a toy.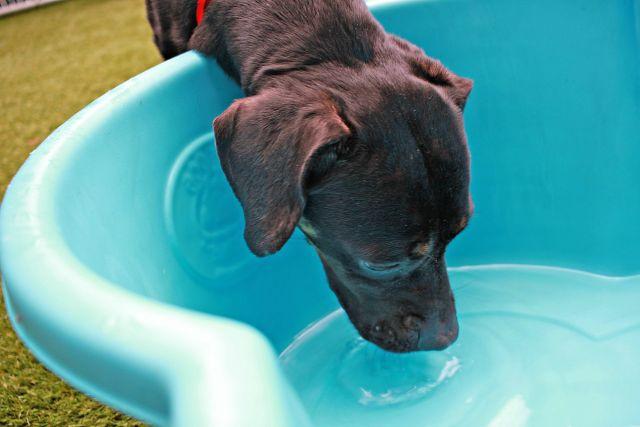 Follow his Facebook page here. For more detailed information per the shelter and recommendations as to Double's behavior codes, click here.
When making inquiries about this dog, be sure to reference A1118183.