A Pit Bull Dog and Her Newborn Puppies Are Rescued But Then The Dog Tells Rescuers Something Else is Wrong
Hope for Paws is an amazing dog rescue organization in Los Angeles. They specialize in rescuing stray dogs and do an amazing job helping them find new lives.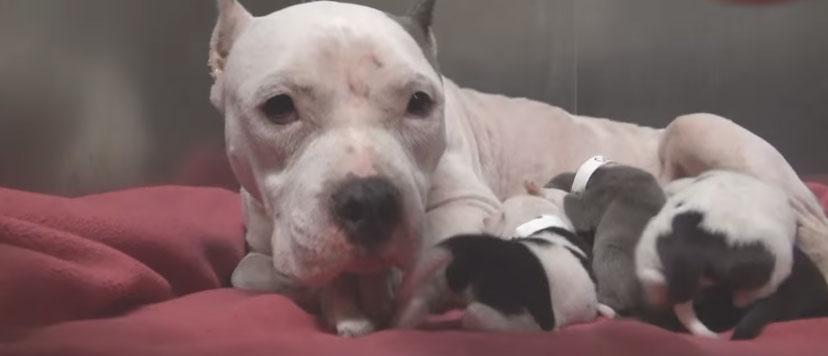 One evening they were called out to help a mama Pit Bull dog and the litter of puppies she'd just given birth to. This dog had just given birth in someone's back yard, and the homeowner called Hope for Paws for help.
When rescuers found the dog, she was understandably timid and frightened at first. Rescuers knew that any new mom could be dangerous because she's protecting her puppies.
So before rescuers could capture the dog safely, they needed to setup a temporary fence. Neighbors helped the rescue team by holding the fence in place and creating a blockade so the dog couldn't run.
The dog was obviously tired. After all, she'd just given birth. Once the rescuers started to pet her and talk to her, she started to calm. Rescuers next went looking for her puppies.
They found her five puppies, but unfortunately one of them had not survived.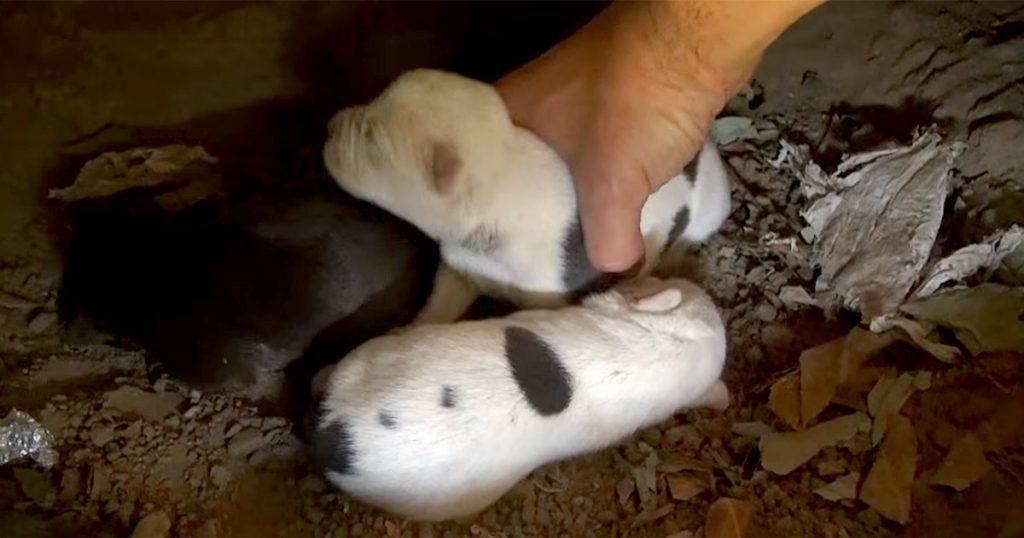 Mama dog and her puppies were immediately taken to the Veterinary Care Center to be examined and cared for. They were all covered in fleas and received immediate treatment for that. Otherwise they were in good shape.
After a much-needed bath, rescuers named the mama dog Lexus. They named the four adorable puppies Cooper, Beemer, Prius, and Mercedes.
Pit bulls are sometimes unfairly considered by many to be an "aggressive" and "dangerous" breed. But they can actually be very loyal and loving dogs.
Lexus had shown nothing but appreciation to the rescuers for saving her and her puppies. As you'll see in the video below, there was no hint at all of any aggression.
After they had been taken care of, Lexus put her paw on Eldad's lap and began to whimper. She was obviously asking for help. Something was wrong. The veterinary staff quickly got to work to try to figure out what was bothering her.
What they found is hard to believe, but you'll have to watch the video to see it. 
But the dog was quickly taken care of. Three weeks later, the family is happy, healthy, and in a loving foster home waiting for their forever families.
Watch the amazing video below, and please be sure to SHARE with all your dog-loving Facebook friends!