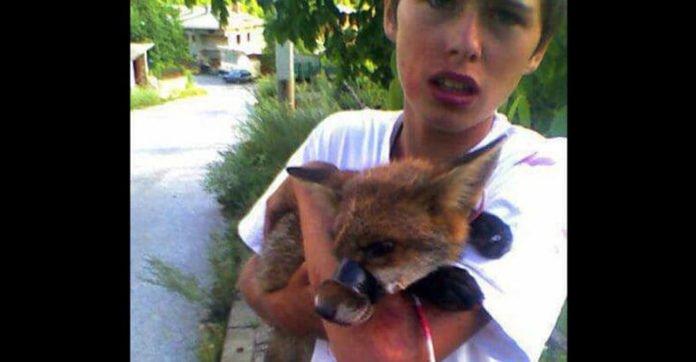 15-year old boy sees a group of men beating and kicking a fox, decides to jump into action
The idea of stepping in when we see strangers abusing animals is often a scary one, especially if there is a group of people involved. You do not know if they are under the influence of drugs and alcohol and you do not know if they are armed. Luke Rowles is a young man with a big heart and this 15 year old did something that few of us would be willing to do.

He saw a group of males beating up a poor, innocent fox one day and instead of turning tail, he decided that enough was enough. Luke yelled at the men and got them to cease their actions immediately. He left the situation with the fox cradled in his arms and it is a good thing that he came along when he did. The poor animal's mouth had been taped shut and the men had beaten the creature bloody.
We are sick and tired of reading stories about deranged people who hurt innocent animals just to get their jollies. Why would someone ever choose to injure an animal who did not do anything wrong to them? Not only did Luke save the animal from what probably would have been a deadly beating, but he even nursed the fox back to health after the horrific ordeal had concluded.
The picture that was taken of Luke after he saved the fox says a thousand words, doesn't it? While many adults would have probably walked past these men and allowed them to keep beating the fox with impunity, Luke was not about to let this happen on his watch and we wish that we could meet him in person to commend for his bravery.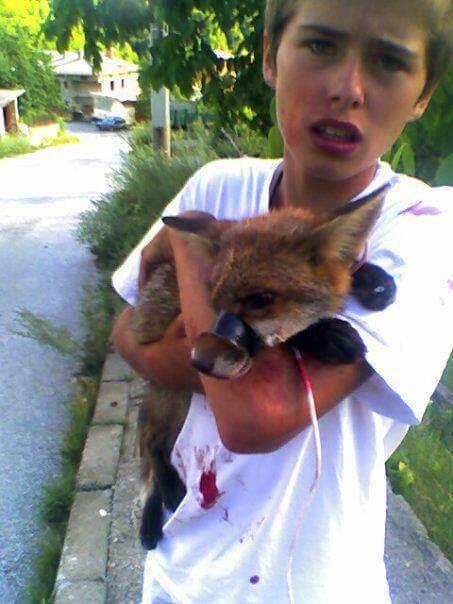 You never know what can happen in situations such as these and Luke was very lucky not to get injured himself by this group of criminals. Animals deserve to be able to exist in the world without having to fear evil humans who are only looking to hurt them and thanks to people like Luke that are willing to stand up for what is right, perhaps one day these types of stories will become a relic of olden times.
In the meantime, please take a moment to share this awesome story about a courageous young man with all of your closest friends and family members. There are some who believe that the young people of today do not truly care about the world around them and this story serves as a prime example as to why this stereotype is untrue.